Welcome to the Buffalo 7 presentation clinic.
We don't know if you've noticed, but we just can't seem to keep our presentation knowledge to ourselves. Our website pages, blog, and social channels are busting at the seams with little nuggets of know how, and – for those that really want to step their presentation games up – we also offer a range of hands-on and engaging training sessions.
But even that isn't enough for us. So, last Thursday, we opened up the doors to our brains and invited anyone and everyone to come poke around. A handful of our creative experts answered pre-submitted and live questions from you lovely lot, on all things presentations – from story to design, and build to motion.
This isn't a weird brag, or an attempt to give you FOMO. We realised that the questions being asked were probably universally frustrating. So, we wanted to share the session recording and give those who weren't able to make it the opportunity to remove these time-sapping and mood-ruining problems as well. Here y'ar.
The video is about 40 minutes long, but we've made it super easy for you to jump to your own personal brand of presentation frustration by time stamping the chapters below the video, if you don't want to watch the whole thing. We are good to you.
Meet the experts featured in the presentation clinic
Jaz Isherwood
Lead Presentation Experience Specialist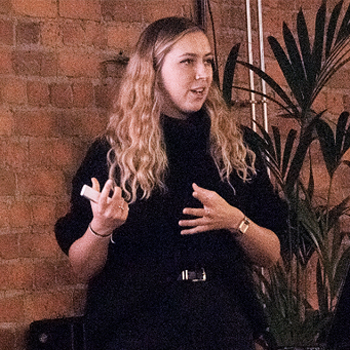 Chris Tomlin
Storytelling and Discovery Director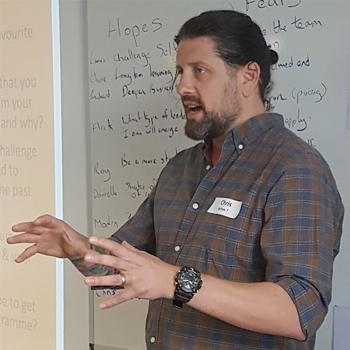 Liz Booth
Lead Presentation Experience Specialist
Hannah Tyson
Lead Designer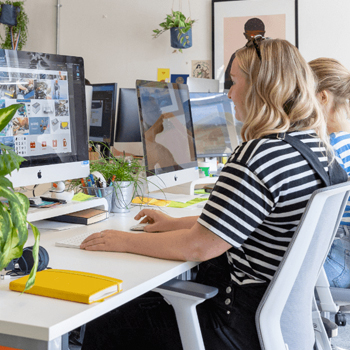 The presentation clinic
Video chapters and further reading
00:00 What's the presentation clinic all about?
01:53 Introduction to Buffalo 7 and our experts.
04:14 How do I convince my colleagues not to cram their slides full of text?
07:58 How can I convince internal stakeholders not to fill slides with technical data and several charts per slide?
12:50 Can you show us any before & after examples where you've achieved this (in relation to the prior question)?
All case studies can be accessed via this page
13:46 How much animation is useful before it becomes a distraction?
16:43 How do I get people to engage and listen to my presentation?
19:38 Where do you find good (and free) stock imagery?
Where to find images for your presentations
21:12 How do I ensure that all my teams' presentations are consistent?
How to create a custom PowerPoint template
23:23 What are the best ways to share my presentation afterwards?
How to turn your presentation into a video
26:32 How do you password protect PowerPoint?
How to password protect PowerPoint
27:10 What's the best way to start a presentation?
31:18 My company doesn't have great branding and I'm not a designer, how should we approach presentations?
35:07 What are the costs of training members of our team?
PowerPoint template training course
Virtual presenting training course
36:55 Outro