As we approach the end of 2017, I thought it'd be nice to do a (not so) quick recap of our year. We like to be transparent with our clients and visitors and we like to talk about ourselves. Ergo…here's 1,464 words all about Buffalo 7's year.
By the numbers
We created quite a few presentations. Well actually, quite a lot. We've delivered 317 projects this year, to 156 different clients. These clients are based all over the world and in pretty much every type of industry you can think of. We've created sales presentations, finance presentations, internal marketing presentations, keynote speeches, investment pitch decks and loads more. I think it's safe to say we definitely don't have a niche.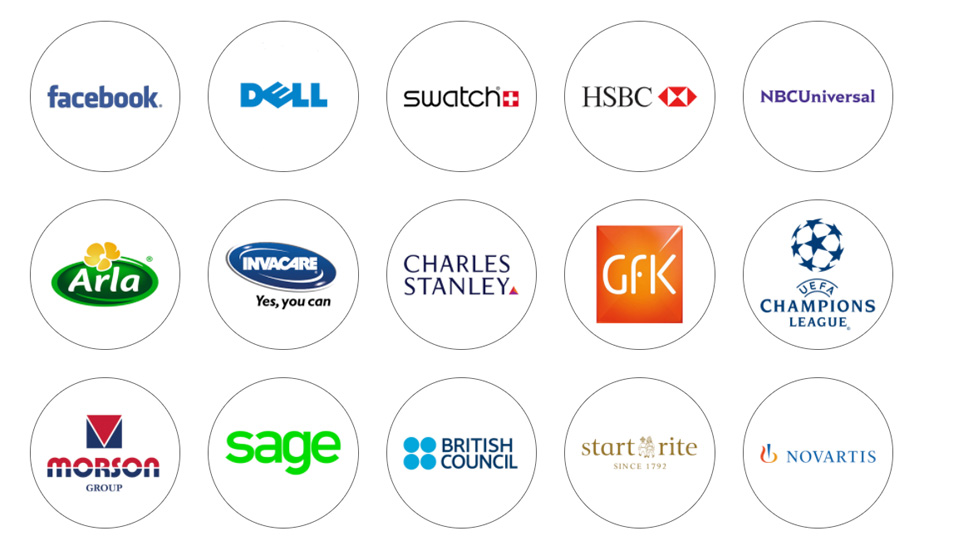 E-Learning & video animation
Our e-learning division has really expanded. While we continue to specialise in presentations, we have been developing bespoke e-learning modules for a number of clients for quite some time. In 2017 Buffalo 7's e-learning division really ramped up. As more clients came so did more e-learning developers.
Much in the same way that we create presentations, our e-learning development starts with our copywriting team creating engaging content before the designers get their hands on it. They'll then create the look and feel, finally handing it over to our eLearning developers, who turn it into the finished piece.
Video animation is another thing that's been massive in 2017. Our motion graphics team are creating more and more bespoke animations for our clients. We've always said that we make PowerPoint look…well not like PowerPoint and video animation plays a big part in this.
We moved….a lot
At the start of the year, we moved our London office to close to King's Cross. Buffalo 7 started in London, but Manchester became our home and this is where we grew the majority of the team from. We've always kept a London presence as we have lots of clients there and it's important to us that we can stay close to them.
This next one isn't really a move, but we opened our first office in York in September. In a similar way to how the London office works, York is primarily a commercial office. Having multiple office locations allows us to have face-to-face meetings with clients in different locations much more easily.
Time for the biggie. In October, we switched our Manchester HQ from Brazil St to Portland Street -mainly because we couldn't fit any more people in our old office. We've got lots more on the office move here, but we think the most important thing to mention is that it has a treehouse in it. Does that make it the coolest office in Manchester? Not my words…
So many Buffalos
As we mentioned above, we outgrew our old office because we've doubled in size in 2017. On January 1st, there were 17 of us and on 31st December (assuming no one goes totally berserk at the Christmas do) we'll end the year with 35.

To have grown at such a rapid rate has surpassed even our own expectations and we're super excited to welcome many more new faces in 2018.
The (not so) tricky rebrand
Ok, so not the most drastic rebrand that's ever been done, but a rebrand nonetheless. Remember Qwikster? Me neither. I created our logo back in 2009 when Buffalo 7 was… well just me*… so it was time for a bit of a refresh. We feel the new design is modern and fresh and has helped on a couple of functionality issues we had too.
*Hi, i'm Rich, Founder & Creative Director at Buffalo 7 ?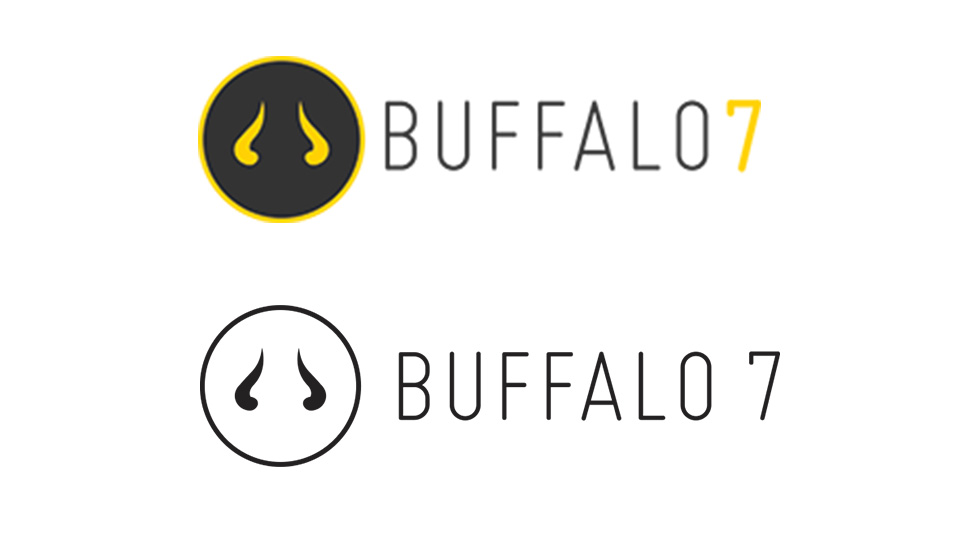 We increased the space between the Buffalo and the 7 for aesthetic reasons, but also to clear up the confusion on whether we are Buffalo7 or Buffalo 7 (we're Buffalo 7 by the way, but you knew that already).
There's been a few tweeks to the sizing, and going single colour has helped ensure the logo always looks great, no matter the background it is placed on.
Along with the new logo came a shiny new set of brand guidelines, including a secondary colour palette, imagery styling rules and notes on our tone of voice.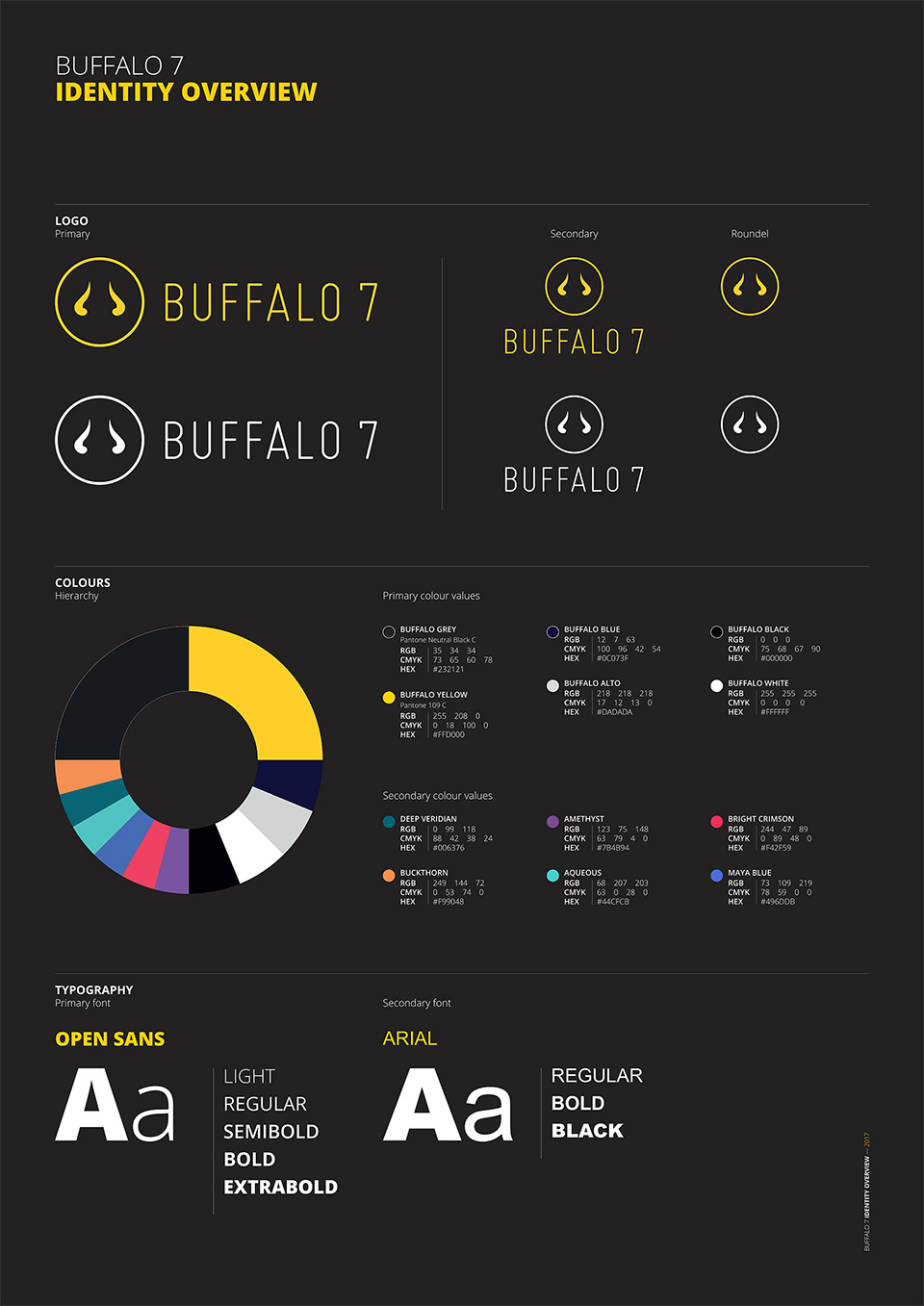 New website
In June, we launched our new website. Our old site had served us well but, much like the logo change, it was time to update.
Our old site was a one page site (plus blog articles) and we liked this simplicity. While we have added a few extra pages to the main site (why use us, book a screen share, news & views and a separate contact page), we didn't want to over complicate it and make the site confusing for the visitor. First and foremost, we needed to ensure it remained very clear as to exactly what we did when a visitor first lands on the site.

The new site was an opportunity for us to introduce some of the colours from our secondary palette, as well as include the new logo. Designed by our Head of Creative, Michelle, and built by Nemiah, it's professional, clean and modern. Exactly what we wanted.
We categorised our blog content and added in a search box to make it easier for visitors to find exactly what they are looking for – Whether that's tips on using PowerPoint or our latest case studies.
We added in the ability for site visitors to book a screen share with a member of our Client Services team. We feel the best way to kick off any project is to start with a screen share. It makes it easy for our prospective client to show us anything they already have, and for us to show them the most relevant examples of our work, while answering any other questions they might have. This functionality is totally automated. Any time of day or night, a visitor can book a 30 minute slot with a team member for a day and time that suits them best. They will then automatically be sent a meeting request containing a Zoom link (our screen share software).
Further to this, we also added chatbot functionality…..
BuffBot
Introducing our hardest working (sorry everyone, we don't mean that, but he does work 24/7) member of the team…BuffBot.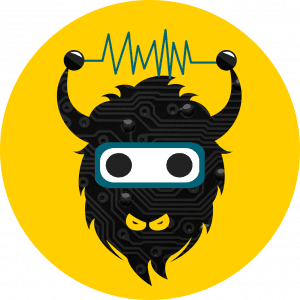 BuffBot can answer visitors' questions or connect them with a member of our team. He can schedule meetings, and outside office hours he has conversations with visitors. We are learning and expanding on his AI abilities all the time, but he's already a very valuable and useful member of our team.
Instagram
We've made a conscious effort this year to show you the real Buffalo 7, and give our clients and readers a real sense of who we are behind the scenes. We've been active on a few social networks for a number of years, sharing content we think is helpful, and conversing with people. What we feel we've added this year is our personality, and our Instagram profile is a perfect example of this. We eat breakfast together every morning, we plan surprise* birthday feasts and we just generally have loads of fun together. We wanted to show people what life is like at Buffalo 7, and Instagram was the perfect place to do this.
#WeAreBuffalo7

*you get called into a fake meeting around lunchtime on your birthday away from view of the kitchen. You know that it's a fake meeting, but you just go along with it and pretend you're unaware. Meanwhile, the other Buffalos set up your themed birthday. We've had everything from dinosaurs to chip butties (We're not getting into the barm, butty, cob, etc. debate). And by dinosaurs we're referring to the theme. We don't eat dinosaurs and neither should you.
Your favourite piece
We've published a fair bit content this year, but there's only one winner. Drum roll please. Your favourite piece of content, with over 14,000 views is……… 'Three memorable ways to end a PowerPoint presentation'. Turns out that's something everyone (well at least 14,000 people) wants to know. Go on, have a read and see how quickly you get the Trainspotting reference. I've ruined it a bit there.
So long, farewell
We've rambled on long enough now so if you've made it this far then…well thank you. We can't wait for 2018 and to continue on this incredible journey. We look forward to welcoming loads more team members and (of course) loads more clients.