PowerPoint add-ins, plug-ins, apps. Whatever you want to call them, there's a huge range of extensions out there which profess to improve the vanilla PowerPoint experience.
This is something that's often met with surprise from casual users. PowerPoint has been around for 25 years and is installed on one billion computers worldwide, but the way it's used hasn't changed much over time. The majority of presenters barely scrape the surface of its functionality.
PowerPoint Add-Ins
PowerPoint is actually an incredibly open and flexible platform and add-ins for it are written using standard web technology. Theoretically, this means that anything you could write for the web could also be implemented into PowerPoint.
Our presentation designers have picked out their favourite PowerPoint add-ins below – take a look into their functionality and if they sound useful, use them to improve your own corporate presentations.
TeamSlide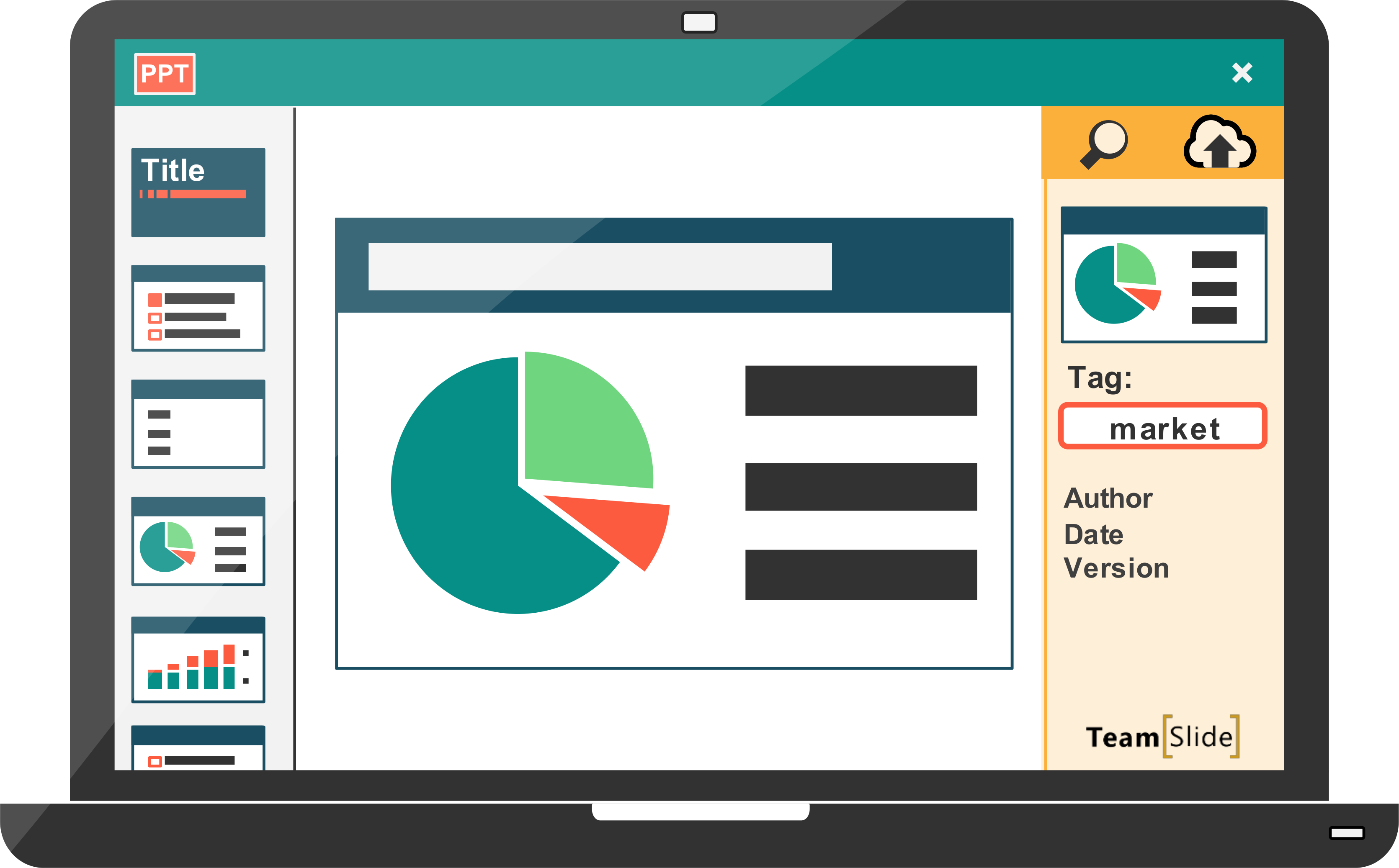 TeamSlide is a slide library service that allows you to centrally manage all your presentation assets in one location. Its dedicated add-in enables you to download and share assets with colleagues across your organisation directly from the PowerPoint window.
This makes it easier to ensure users in different teams are staying on-brand and on-message; you can quickly roll out the most appropriate, up-to-date slides and content with minimum fuss.
Everything is stored securely in the cloud and TeamSlide doesn't require a connection to the corporate network. This makes it a lifesaver for teams who travel regularly, as they can quickly find what they're looking for without disrupting their workflow.
In short, it allows the right people to efficiently share, access and use the right slides.
ToolsToo

A firm favourite among our PowerPoint design team, ToolsToo is a suite of productivity tools that makes life easier when creating large PowerPoint presentations. Its functionality allows you to manipulate and arrange shapes more intuitively, saving time and effort.
It houses everything under its own tab in the main PowerPoint ribbon, and includes options to quickly align, replicate, reorder, resize and adjoin elements with a greater precision and specificity than standard PowerPoint allows.
Essentially, ToolsToo provides shortcuts for building visual consistency across your slides and templates. It helps you reduce time spent labouring over technical slide details so you can get back to the important stuff.
Office Timeline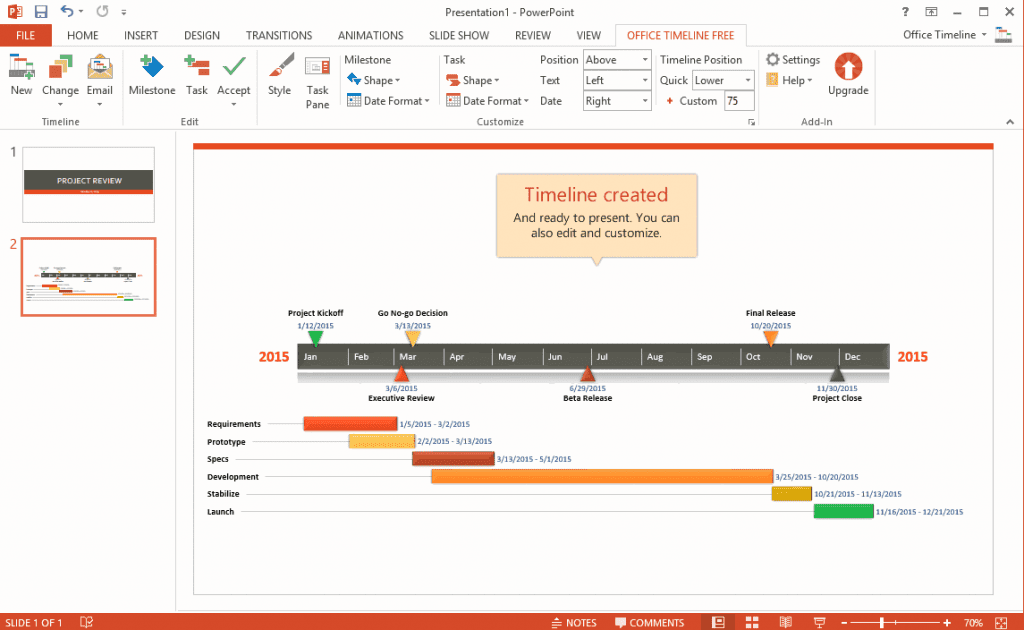 You can use Office Timeline to quickly generate visual project timelines within PowerPoint. Simply enter date information for your project's key milestones, specify time ranges for different tasks, then choose a chart style and let the application handle the rest.
Project schedules are generated directly from your data, saving you the tedious work of creating visuals from scratch then updating them further down the line as things change.
While the graphics you create with Office Timeline won't win you any design awards, they're perfect for those short-notice project presentations to client and executives where you need to visualise progress quickly and efficiently.
Pexels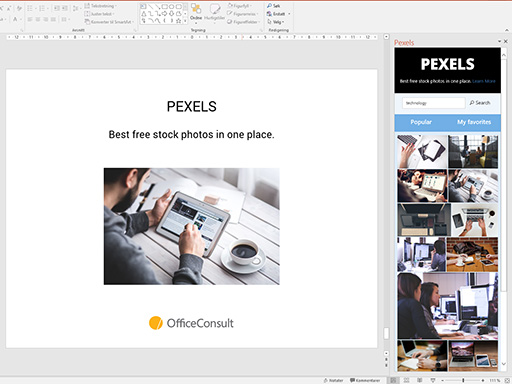 Pexels is a search engine for finding free, beautiful stock photos (forget about cheesy or sterile images), and it now has its own add-in for PowerPoint and other Office applications.
With the extension, you can search Pexels' extensive library to find images for PowerPoint presentations (which pulls from various quality sources), view the most popular ones and even save favourites for easy access. And the best part is that you're free to do whatever you like with the images (for both commercial and personal use).
Being able to stay within PowerPoint when searching for images means that you don't have to break your workflow, and you won't be susceptible to other distractions – thereby benefitting your overall productivity.
It you have already have a paid Shutterstock stock photography account, there's PowerPoint add-in available for that, too.
Do you have a favourite PowerPoint add-in not listed here? Let us know about it on Twitter.
Our dedicated team can develop add-ins to suit a range of applications. If your business requires a bespoke PowerPoint add-in, get in touch now to discuss your requirements.