The UK's Leading
PowerPoint Presentation Design Agency

At Buffalo 7 we create presentations that make your message stand out.


We Create Amazing Presentations.
As a specialist presentations agency, our aim is to turn everyday presenters into rockstars.
And speaking of rock, if you cut us open it'd say "Presentations" right through the middle because, unlike some agencies who just add it on to their portfolio of other services, making you look great when you stand up to present is our be-all and end-all. It's why we exist … it's what we love. We're a specialist PowerPoint presentation design agency – not Jacks of all trades.
Use Our Experience To Your Advantage.
As the UK's leading PowerPoint Presentation Design Agency, we like to think we've seen it all and created the best of it.
But we never rest on our laurels and we know that each client presents a unique challenge. So we bring our knowledge to bear by creating a presentation that fits perfectly around you, your brand and your audience.
No shoehorning into an off the shelf solution. Think of it as made to measure.
Helping You Tell Your Story.
Any presentation is an exercise in storytelling.
By creating simple and effective messaging we'll help you take your audience from "what they already know" to "what you want them to know".
Our presentation messaging team can cut through superfluous corporate waffle and craft an easy to follow, and enjoyable to listen to, visual journey that both stands out from the crowd and sticks in the mind.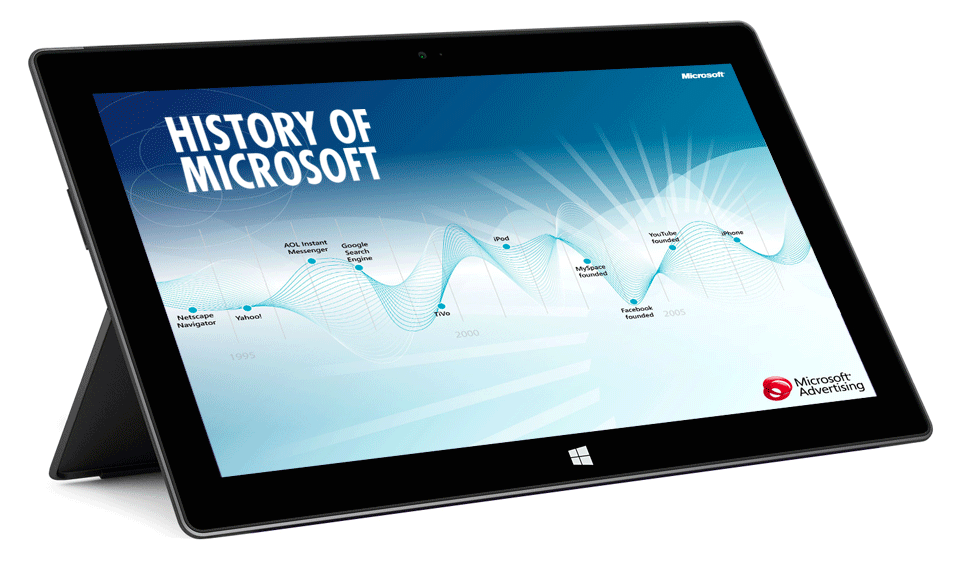 Bringing Your Message To Life.
Great messaging is nothing if it doesn't look great to boot - and this is where we really shine.
We take you well beyond bullet points and use data visualisation, custom graphics & illustration and impactful (and balanced) animation techniques to ensure every slide is visually arresting and conveys your message in a format your audience immediately understands.
Just because you're using PowerPoint it doesn't have to look like PowerPoint.
A Service That Fits Around You.
Working with "other agencies" can be a real pain.
You have to brief them on their terms and work the way they work. At Buffalo 7 we do things differently – we work around you.
We appreciate that deadlines are sometimes tight, or that you absolutely have to share your work with the New York office, or that scribbling your thoughts on post-it notes on the train is most efficient for you. However you work best, we're here for you.
Finding The Best Solution.
Every presentation design project starts with a blank sheet of paper and a coffee.
We kick off with lots of questions to help us understand your audience, the environment you'll be presenting in and most importantly the story you need to tell.
Then we'll be back with ideas, some safe, some a little more "out there" – and the right place is usually somewhere in the middle.
You can be sure though, the options we give you will always be based on experience and knowledge and we'll never take you on an ego trip of our own.
Choosing The Right Tools For The Job
Our experience of selecting the very best tools for your presentation will ensure you're using the right equipment and the best software platform for the job.
While we specialise in making PowerPoint Presentations that look amazing and deliver functionality you never knew existed, we also work with other programs such as Prezi and Keynote as appropriate. Whatever we recommend, you can be sure it's based on delivering the very best result for you and not simple on what we know best or can deliver the quickest.
Going beyond the presentation itself, we can help put solutions in place that allow easy sharing & distribution of content and even allow you to monitor who's viewed the slides following the meeting.
Big Screen, Small Screen, Any Screen
Wherever you present we'll ensure you always look your best.
Whether your venue is a boardroom, conference centre or coffee shop we'll deliver you a presentation that looks just as at home on a smartphone or tablet as it does on the big screen.
Whether you're talking 1-to-1 or 1-to-many our team will ensure everyone in the room remembers the impact you made.
Delivering The Best To The Very Best
The logos below represent a selection of the clients who have used our services.
We do "big" better than anyone – but if you're small by comparison, don't let that put you off.
For every global brand we work with, we have 5 SME clients. Because to get to be the best, you have to present like you already are.
Our pricing model reflects our thinking that every project is part of an on-going relationship. We're cost-effective and fun to work with too.