Last month members of the Buffalo 7 team made the journey over to London's Olympia venue to fly the flag at Technology for Marketing. The annual conference is the UK's only dedicated event for marketing technology, something close to Buffalo 7's heart as a presentation design agency.
The two-day event welcomed thousands of visitors who perused hundreds of business stalls, before sitting in on speeches and lectures by leading marketing experts. Buffalo 7 were there in full force, setting up a high-tech stall to show off the innovative and engaging PowerPoint presentations that we are famous for.
Gary Corrin, Client Services Director, explains: "The reason that we come to Technology for Marketing is that we're hoping to meet people who are looking to further their marketing mix within their business. As a presentation design agency, we know that at some point here there is going to be a collection of marketing and sales directors that are all looking for something that I know that we have."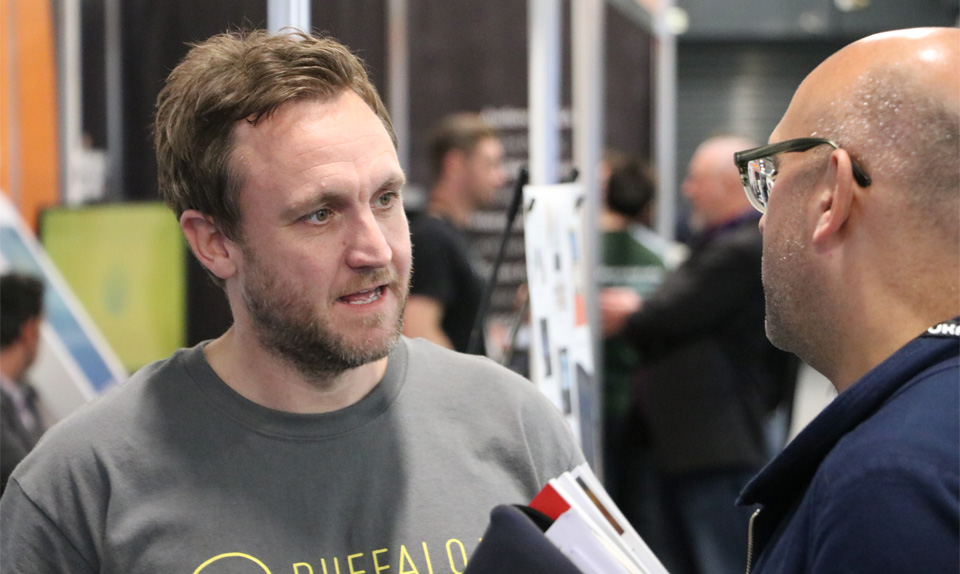 We met a huge range of people during the two days of the conference, from university professors looking to add style and flair to their lecture slides, to large financial companies wanting to better visualise complex data.
Client Services Manager Alex Stevenson describes an encounter: "This guy came up to me who was CEO of a company that sold glue. He was finding it difficult to tell that story in a more compelling way. I was trying to show him how that was possible using really engaging PowerPoint and being able to tell that story in a much more impactful way. We've got the perfect thing here that's really going to help you show someone what your product is and bring it to market in a more exciting way."
Find out more about the team's experiences at Technology for Marketing in the video below.