As a proud Manchester-based company, we're happy to announce our partnership with a great local charity. Manchester Mind works tirelessly to help those living with mental health problems – something that can affect all of us at some point in our lives – to overcome them. Their work doesn't just improve the lives of people with poor mental health, it can also save them.
According to Manchester Mind, mental health issues can be especially important amongst young men, who tend to suffer alone in silence, not wishing to appear weak or emotional. And so, to help raise awareness of the problem, Buffalo 7 Developer Chris Jones is preparing for the Ultra White Collar Boxing Event.
After weeks of training (punching sides of beef, running up the steps of grand old buildings, pulling tyres through the snow… you get it) he'll go toe-to-toe with an opponent on 21st September in the hope of victory. Regardless of the outcome, Manchester Mind will definitely be a winner, as we're raising funds for them in honour of Chris' valiant efforts.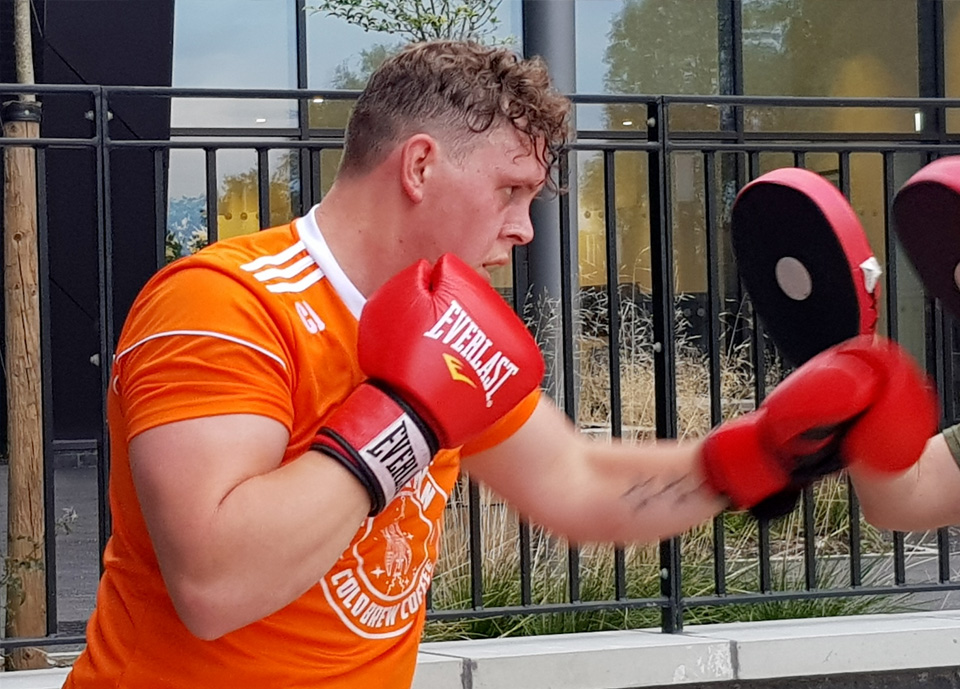 Our champ will find out who is up against during a event at Ultra White Collar Boxing on the 10th (we're hoping for some straight-from-school office junior with asthma), but we'll keep you posted on how he's doing, and eventually how the match went, on Instagram, Twitter & Facebook. Good luck, Chris!
In the meantime, check out the fantastic stuff that Manchester Mind does for all of us.