Ok, so not really a bonanza, more of a presentation/workshop type thing – and we definitely didn't serve buffalo for breakfast – but who doesn't love a bit of alliteration? I digress…
On Tuesday 20th February, we hosted our first presentation skills breakfast event at the Neo building, on Charlotte Street, in Manchester City Centre.
Attendees gathered at 8am and delved into the breakfast and coffee provided by LEAF before sitting down to hear from our four speakers.
Chris (Head of Storytelling) kicked things off and spoke about 'The power of storytelling'. As well as detailing the importance of storytelling, he explained why it works and how you can apply it to your own presentations.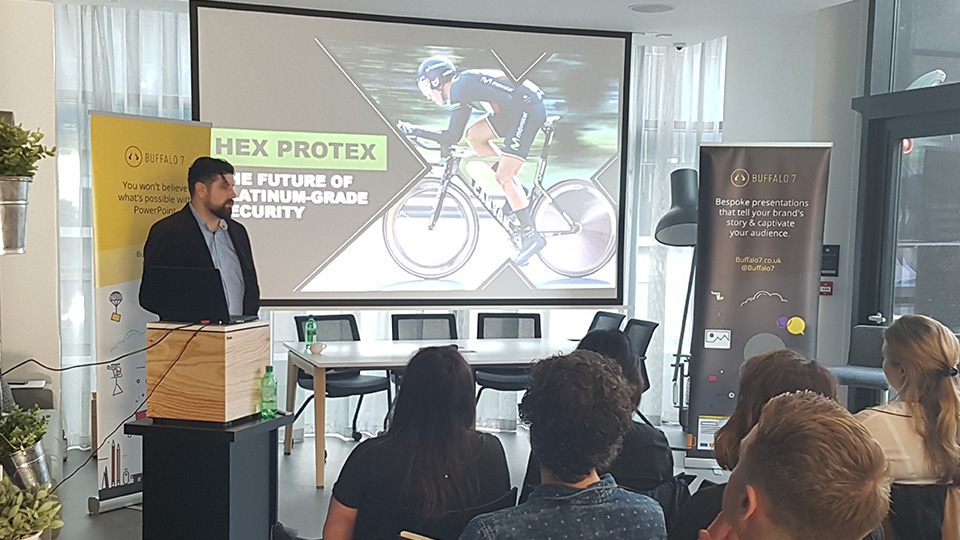 Our final speakers were two of our PowerPoint experts, Jaz and Liz (Senior Developers). They showed the audience 'PowerPoint's best kept secrets' and answered some commonly asked questions regarding the software.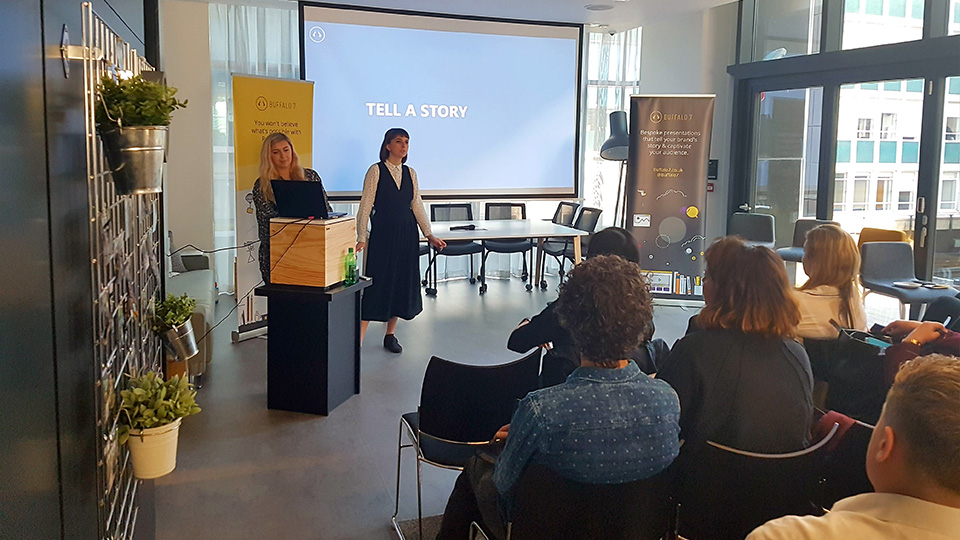 There was a short panel discussion where the audience grilled (politely asked) the speakers with a few questions. At 10am, the event finished and attendees went off to start work with knowledge on how to craft the story of a presentation, how to utilise PowerPoint effectively and how to deliver their presentation in the most engaging way possible.
We had a great time. Here's to the next one!
Up early with @Buffalo7 learning tips & tricks on improving presentation skills – good session so far pic.twitter.com/7F7kMXUy2A

— Keem (@bookeykeem) February 20, 2018

Don't worry too much if you missed out, we've another one coming up on April 17th – get tickets.