Whether they're keynote speakers or vloggers, you can learn a lot from these five entrepreneurial speakers.
Not a natural presenter?  Guess what?
Not many people are.
Becoming a great speaker or presenter is like becoming great at anything. It takes a lot of hard work and a lot of practice. You have to make plenty of mistakes before you get things right.
The people featured in this post have put the time in, taken on advice and learned from their early mistakes. For each speaker, I've identified a 'take home' tip you can use when delivering your next presentation. Be that at your next marketing meeting with four of your colleagues, or at a sales conference to a packed auditorium of your peers.
Don't worry – this isn't another list full of Steve Jobs and Winston Churchill-types you've seen a thousand times before. As a marketer myself, I know what's useful and what's not – the majority of this list are current marketing/entrepreneurial professionals who have not only mastered their craft, but also exactly how to deliver their message.
Described by some as a 'brash New Yorker', this straight talking sales maestro has honed his speaking skills over the years.
The founder of Social Triggers, he's an internet marketing expert who focuses on generating web traffic that turns into leads and sales.
Since 2011, he's taken part in speaking engagements at major conferences all over the U.S., and regularly posts vlogs to his website and YouTube channel.
Tip: Start strong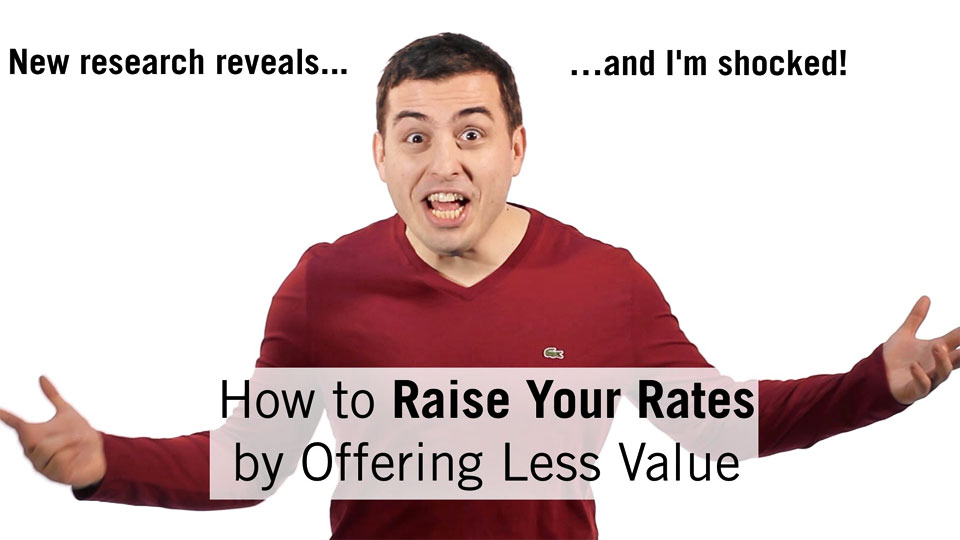 Watch any of his recent videos and you'll find that he always starts strong. It could be a shocking statistic, a question or a controversial statement. Whichever it is, it encourages the viewer to keep watching.
This can be applied whether you're starting a YouTube channel, presenting to your colleagues or speaking at a conference. Whatever the medium, you have a maximum of one minute to keep your audiences' attention, so you'd best kick off in the right fashion.
Residing in Orlando, Florida,  Pam is a renowned keynote speaker and the CEO and founder of social media marketing agency Maketing Nutz. Before becoming an entrepreneur, Pam spent 15 years in corporate marketing and now presents an all things social media and marketing. It's fair to say she's one of the most in-demand speakers out there.
Tip: Use powerful visuals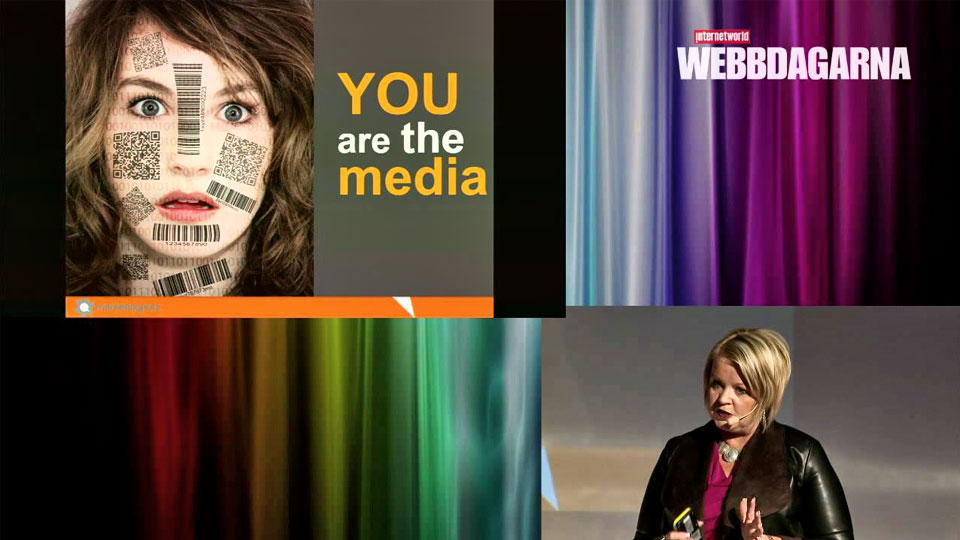 If you watch any of Pam's keynote's, you'll notice her slides contain powerful visuals that help to illustrate and emphasise her point. They don't distract from what she is saying, and they don't contain loads of text. They simply reinforce the point she is currently making.
Try to avoid stock photos your audience will have seen a hundred times before, and as a rule of thumb, stick to one image per page.
Probably the stupidest person you'll ever meet. Don't worry, I'm not a keyboard warrior starting an internet war: this is how he introduces himself on his website. James Altucher is an entrepreneur who has started around 20 companies (17 of which have failed).
He was a multi-millionaire who lost it all and is now very successful again. He has written a number of best-selling books on entrepreneurship and life, and is a regular conference speaker at events such as TEDx.
Tip: Always tell a story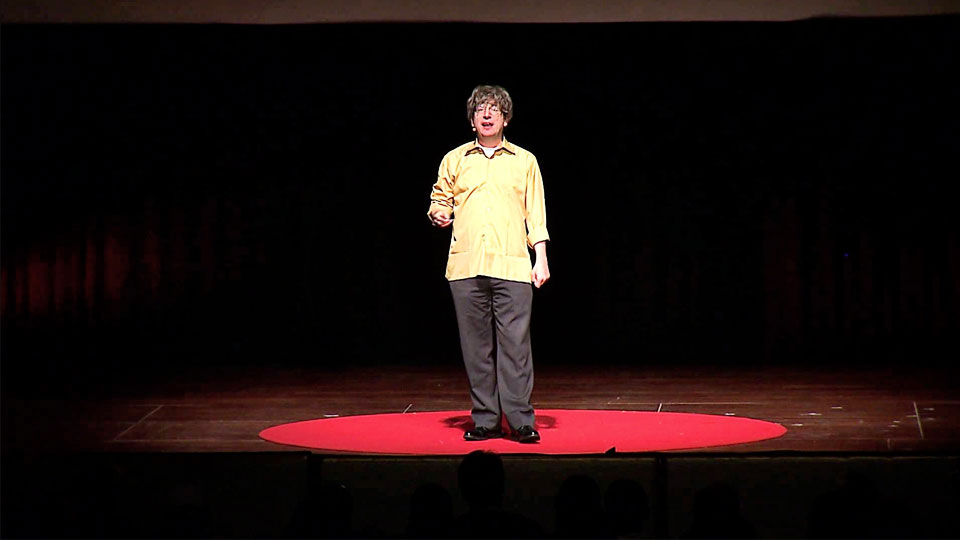 You could watch any one of his recent talks, but his TEDx talk from 2015 'Choose Yourself' is a good place to start. A presentation, speech, talk, whatever you want to call it has to have a clear narrative. It needs a beginning, middle and end.
All good stories have a problem or conflict that must be overcome. A compelling narrative will reel the audience in so they want to know what happens – what the resolution is.
Don't tell people what you think they should do. Instead, share real life experiences of how you or one of your clients has had actual positive, accountable results doing what you're suggesting.
At just 24, Steve Bartlett is the youngest speaker to make our list. Originally from Botswana, he now resides in Manchester, via Plymouth, and is the CEO of influencer marketing agency Social Chain.
His fast rise to the top has seen him win a number of awards and become a much-coveted speaker, who now delivers talks across the UK and beyond on entrepreneurship.
Tip: Use your hands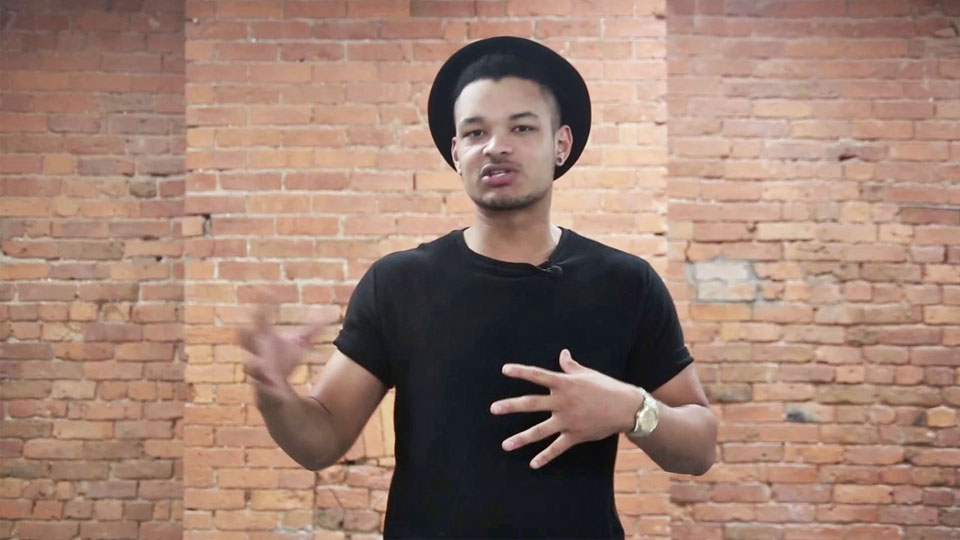 Whether it's a video for his YouTube channel or a keynote speech, Steve makes great use of his hands when he's presenting. Not knowing what to do with your hands while presenting is a common worry, but try and relax, and as a default, keep them by your side (and not in your pockets).
Use deliberate motions to emphasise key points in your presentation, even pointing to your slides on occasion. Try to avoid repetition and vary your gestures as much as you can and it will appear more natural and confident.
Also known as @TheInstagramExpert, Sue helps entrepreneurs and marketing professionals to utilise the power of Instagram to get tangible business results. Sue launched her first million-dollar business at just 22. She speaks on stages all over the world, and regularly shares insightful and actionable vlogs on her YouTube channel.
Tip: End with a strong call to action.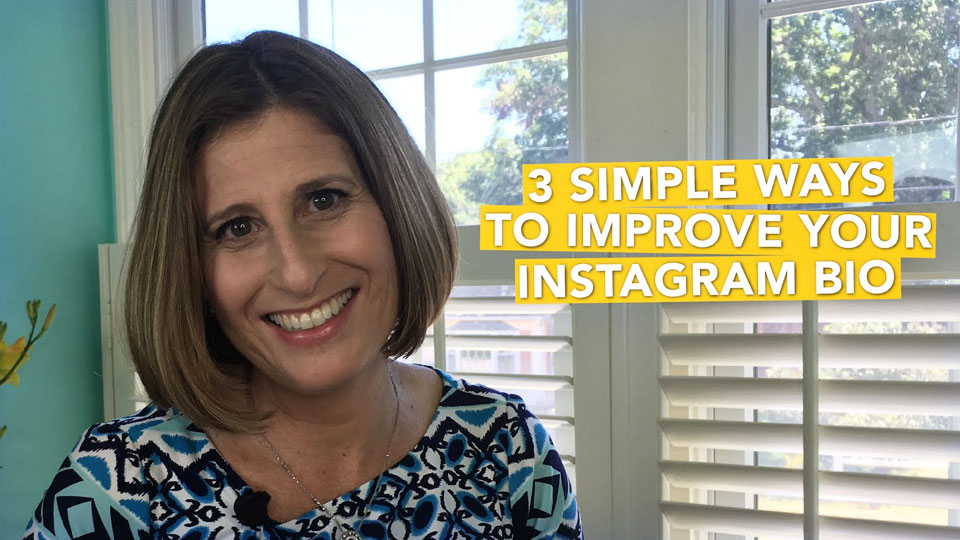 Check out her videos and you'll notice she ends every one with a really strong call to action.
What would you like your audience to do?  Make it clear and to the point. Use doing words (or verbs if you'd rather) to tell your audience exactly what you want them to do and ask them to do one thing and one thing only. If you give people too many options or choices, they make none.
Check out some vlogs or keynotes from any of the presenter's above and you'll learn a thing or two. Nobody is born a great speaker. Study. Practice. Repeat. You'll get there. Promise.