Whether you are seeking investment to grow your startup or trying to raise the capital to bring your product to market, getting someone to part with a significant amount of money now for the prospect of gains further down the line is the ultimate test of your persuasion skills.
This makes raising funds one of the most challenging and stressful business phases for any entrepreneur.
Regardless of whether you're targeting angel investors or venture capital, there are some important steps you should be taking with your pitch presentation.
Our team of PowerPoint design experts have a wealth of experience creating winning investment presentations for a wide array of business types, and have shared the most important ingredients for crafting an effective investment pitch deck below. Take them into account during your next round of funding to make sure you're communicating your investment proposition in the most compelling way.
The Idea is the Easy Part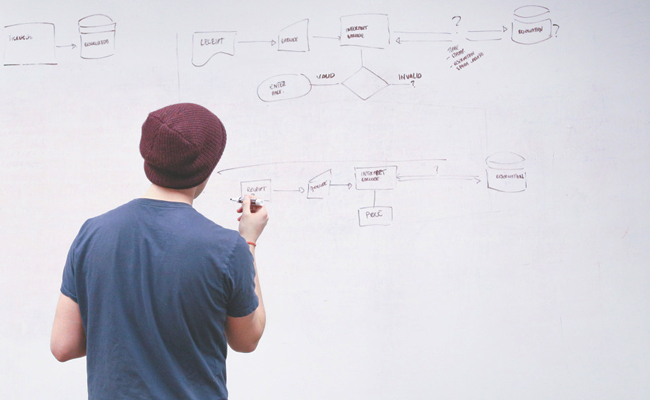 So you've got well-conceived idea. Maybe you're even starting to garner some interest and early adoption. But it's important not to get ahead of yourself: in entrepreneurship, the initial idea is said to be the easy part. The real challenge lies in the execution.
Once you realise that there's still a lot of work to be done, you can get to work putting together a business plan and pitch that will win the funding you require. There are multiple factors that require proper attention: you'll need to be able to detail operational methodology, marketing approach, growth plans and financial information.
Essentially, you need to have the complete end-to-end strategy ready to go by the time you take a pitch deck out to investors. You should have identified an opportunity to disrupt and dominate a market – and be able to prove you have the vision, skills and plan to do so.
The message you should be sending is that all of the thinking had been done and there's a clear strategy – you just need the financial resource to begin executing that. Always remember that investing is not an altruistic act: people invest because they want a return, and your pitch needs to convince them they'll see one.
Keep it Succinct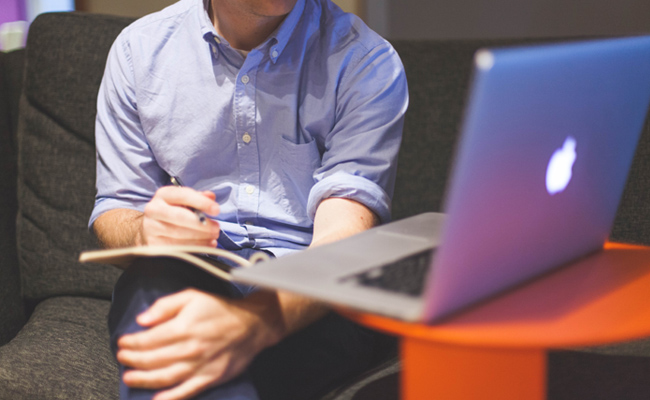 A common mistake is trying to say too much in your pitch deck. Your presentation should consist of just 10-15 slides covering the high-level headlines that are most important to potential investors. Any longer and you risk diluting your key messages and losing audience's attention.
You don't need to exhaustively cover every detail – just those that closely relate to the investment proposition. Remember that what you're selling is an opportunity, so save in-depth breakdowns of numbers, technical information and market research for the obligatory consultation following your pitch.
Victor Whang, a winner of the TechCrunch Disrupt pitching event in 2015 (where his startup Liquidity beat out 24 other companies to win $50,000 of funding), offers the following advice on brevity: "People don't have the attention span to listen to your jargon and untangle complex diagrams. Although you might feel you're not doing justice to your company by making things so simple, you've got to be comfortable with that." You can read more of Victor's top tips for startups here.
You should recognise that potential investors aren't going to buy in to your idea immediately following the delivery of your pitch. The aim of your investor presentation is to establish context for the dialogue that follows: it gives you the opportunity to shape the agenda for the conversation that will hopefully lead to a funding decision.
Similarly, each slide shouldn't be crammed with text; use minimalist copy coupled with powerful visuals to communicate your points. Your slides should act as visual aids for you to talk around. Each should contain a single message that can be understood at a glance.
Establish a Clear Journey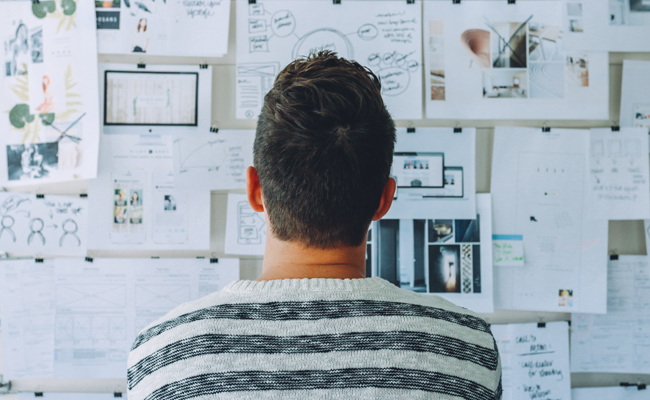 There is certain key information that potential investors will always expect to see in your presentation. And pitching experts generally agree that there are around 10 fundamental slide types you should be including in order to guide your audience towards the desired decision.
While by no means a hard and fast set of rules, the below slide structure is a great place to start when putting your pitch together:
1.) The Vision
This slide should act as an elevator pitch sums up what you're looking to do; concisely explain your idea using just a sentence or two.
2.) The Problem
This is where you explain the 'why' of your business. Explain who your customers are the problems they face. Detail how bad the problem currently is, and why it needs to be solved.
3.) The Opportunity
This is where you highlight your value proposition. Explain the size of the market and how you hope to position yourself within it. Use data to detail the scope of the problem you'll be solving.
4.) The Solution
This is where you get to explain the specifics of your product or service and how it's differentiated from the competition. You should prove that it's unique and a better alternative to the options available.
This slide should be placed at this point for impactful dramatic effect: you've established the problem as the villain of your presentation and now your idea is here to save the day.
5.) The Business Model
Here you need to explain how you will generate revenue from your product or service. Who will pay for it? How does your pricing fit into the existing landscape? Are you a premium offering or budget option?
6.) Validation and What's Next
Any evidence you can offer to prove your business model works is essential because it reduces risk for the potential investor. Tell them about early adopters, pending orders and any other ways you've tested your product or service.
Give an overview of what you have accomplished so far and deliver a clear roadmap of where you want to be heading next.
7.) Marketing and Growth
Describe how you will reach your customers and what your promotion and sales strategy looks like. Explain which channels you will use and why, and if they differs from what the competition is already doing then say so.
8.) The Team
With this slide, you can build credibility by talking about the people behind the product. Focus on the management team's experience and expertise so that your audience can get a feel for those who will be steering the ship.
9.) Financials
Your investors will expect to see a robust sales forecast for the next three years. They'll also want to see profit and loss information, number of customers and any other metrics important to your business. Be realistic and prepare to discuss and justify any numbers you put here.
10.) The Ask
Deliver a strong call to action where you actually ask for however much money you need, explaining your plans for where it will be used. You'll probably have to talk about timelines here, too.
Tell a Powerful Story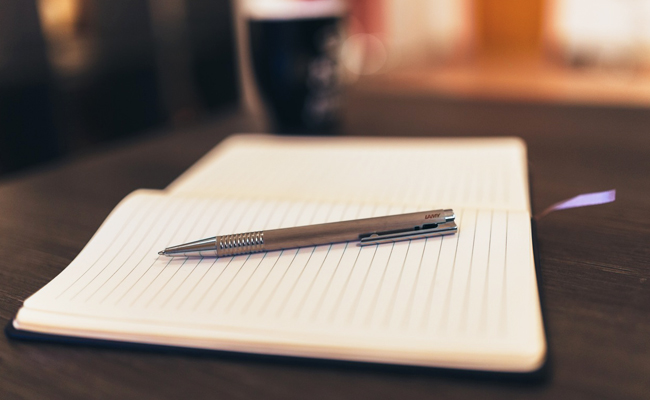 So we talked about the importance of the investor journey and a strong slide structure in our last point, but this doesn't mean they should just be lists of bullet points and numbers.
Framing your presentation as a story enables you to connect with your audience on an intellectual and emotional level. It plays a big part in what we do as an agency because it's the most interesting and engaging way of communicating information
As KissMetrics co-founder Neil Patel points out, "no term sheet can convey the story and pathos behind your startup. Everyone loves a good story, even the most data-driven investor." Check out more of Neil's insights on startup pitching here.
Implement a narrative structure with a clear beginning, middle and end: explain how things currently are, explore the problems to drive interest and conflict, then offer a clear resolution that suggests a better vision of the future (with your product or service at centre). Just remember to explain your plan for getting to that brighter tomorrow.
Constructing your presentation as a story lends meaningful structure to your information, which research has shown helps people to recall material more accurately.
Research Pitch Deck Examples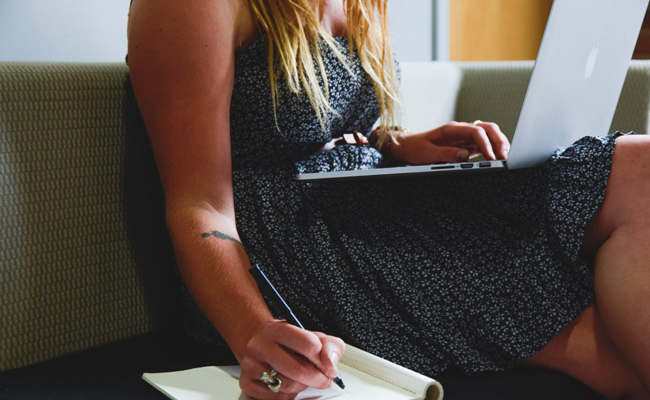 There's no shame in looking for inspiration from those that have already achieved startup funding.
Pitch deck examples that well-known companies used in their early growth stages can easily be found with a quick Google search. Do some research, analyse companies' decks and explore the parts of their messaging that resonate most powerfully – the factor your learnings into your own pitch.
A great example that follows the 10-slide journey structure mentioned earlier is that used by AirBNB. From the content to the visuals, it's an exercise in brutal simplicity that tells investors everything they need to know with zero padding.
Keep Optimising and Updating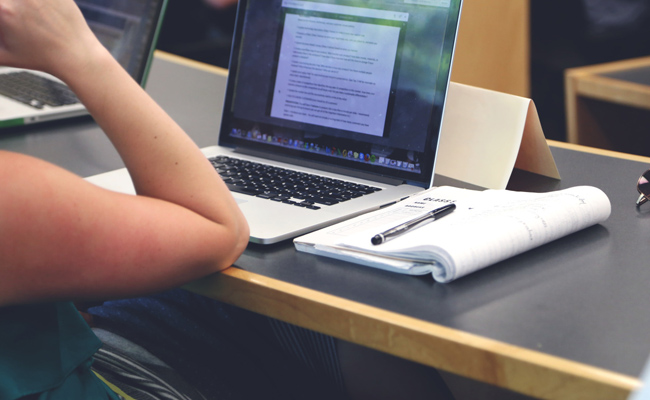 The best pitch decks start out as great pieces of communications collateral, but what makes them truly amazing is the continuous iteration their authors conduct to streamline and strengthen them.
Continually update your presentation to reflect organic growth of any kind, whether it's financial gains, client wins or significant orders. Also incorporate valuable feedback from investors to refine your pitch and approach.
So, now that you've got the knowledge it's time to start boiling your message down and getting those slides together. Good luck!
Your investment pitch presentation is one of the most valuable pieces of comms you'll ever put together – so it makes sense to hire the services of professional presentation designers.
Get in touch with our experts to find out how we can help you build a deck that delivers the desired impact and gets the funding you require.