When you're planning out your next big presentation, it can be hard to know what the slide count sweet spot is. How many slides to put in a presentation, to keep your audience's attention, is a much bigger question than it may seem.
We'd love to tell you there's a simple answer, but if you really want to create a persuasive argument, there are a few variables to consider when planning the number of slides in your presentation. And despite what other articles spout, it has nothing to do with time.
We bet you've heard a few conflicting theories on this subject, so we thought it was about time we weighed in. You might've heard Guy Kawasaki's 10/20/30 rule. This rule states that the "perfect" presentation has ten slides, lasts for 20 minutes, and uses a 30pt font. Or you might've read that every minute you speak equates to one slide on display behind you. You might even have uncovered some more formulaic and intricate theories than those, where x = the perfect number of slides. To reach x, you simply divide the number of people in the audience by how many seconds you have to speak, times that by how many steps between your house and the venue, to the power of your height in centimetres. If you've already worked your way through a series of varying opinions, you might currently be crying out "just tell me how many damn slides I need!"
While a lot of these theories are rooted in intelligent thinking and, sometimes, even science, we can't get on board. They're just too damn limiting. The people behind the theories were probably trying to over-simplify this complicated question, just to give you an answer. But do you want any answer? Or do you want the right answer?
The right answer is: you're thinking about presentations wrong.
Do you think Jack Kerouac, Graham Greene, or Dan Brown ever sat down to write with the sole intention of landing on 432 pages? No, they had stories to tell, and it didn't matter how many pages they took to tell them.
What makes you so different from Kerouac?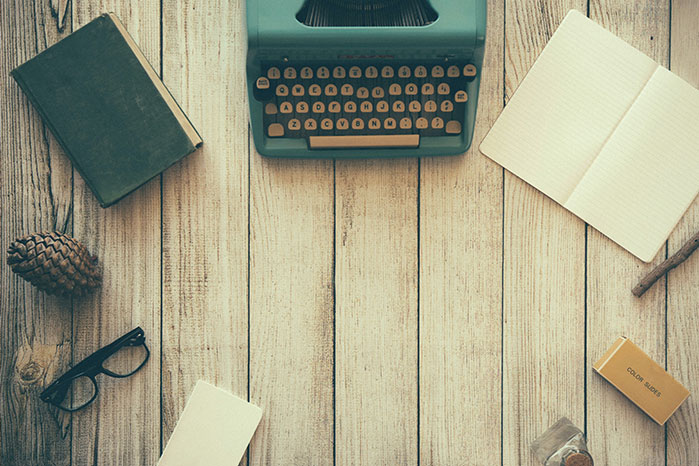 How many slides until there's purpose?
You're writing a presentation with a purpose. There's a change you want to make, and your task is to convey your message persuasively, to inspire everyone that hears it to want the same change. Your purpose is not to fill exactly 20 minutes with exactly ten slides. It takes as many slides as it takes.
No, we're not just going to leave you with that. We're not trying to lose friends, clients and beloved readers.
We understand that presentations do often have a time limit, and that limit is one we have to consider when writing. But that limit needs to influence the number of ideas you try to convey, not dictate how many slides go into your presentation to convey these ideas. Because that's what we're really talking about here: ideas. For a shorter presentation, you're going to need to be cut-throat with your editing. To trim the excess, until all that's left is the most impactful, delicious centre piece.
That doesn't mean, if you have the freedom of time, you should use it to reel off every idea you've ever had. But you can allow yourself the luxury to layer linked ideas that all point towards one conclusion. To build a nest of ideas. And to support those ideas with facts, figures, previous successes, as well as other people's ideas.
Only once you've written your detailed narrative structure, or your full script, if that's how you feel most comfortable, should you even start to think about PowerPoint slides.
Give your ideas room to breathe
Each of your ideas deserves its time to shine. A dramatic pause works to let an impactful sentence sink in, giving the audience a moment to consider the gravity of the spoken word. Uncluttered slides have the same effect. If you try to include too many ideas on one slide, none of them are going to be understood, or remembered.
If you're just starting out in the world of persuasive communications, a good rule to follow is: one idea, one slide. This will allow each idea to have its moment, without competing with any of the other ideas. This will also mean, visually, you'll have more opportunity to enhance your message. With more slide real estate to play with, you can create presentation designs that hammer your ideas home, rather than confuse the situation further.
The journey of an idea:
introduce it
discuss it
back it up
let it sink in
and signal the introduction of the next idea with a brand-new slide.
This is a great guide, for those lacking confidence, to use as a starting point. It is not a rule.
What counts as an idea?
Now, this is a much more complicated question, and one that will change for every presentation. In our role as guides in this scenario, we want to give you a tangible answer to your query, not simply introduce more questions, and more confusion, into the mix. After all, if your presentation is tomorrow and your search was the result of extreme desperation and maybe a little too much wine, well, you're probably not reading this anymore because you've already poured said wine over your laptop in frustration. But if you are still with us, you're probably really keen to get an answer right about now.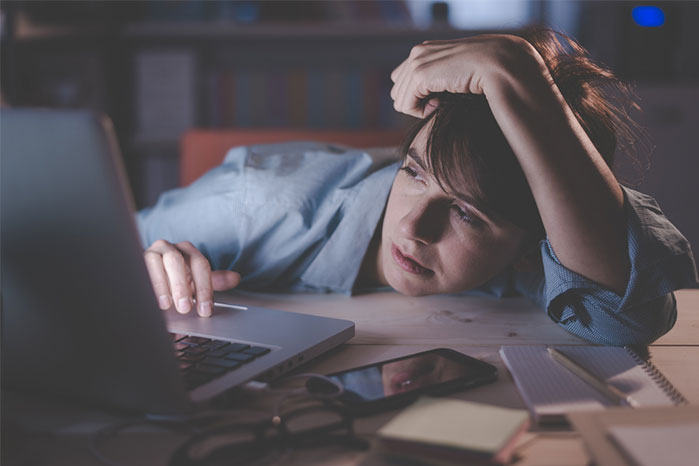 Frustration and confusion are not our goals. We just respect you too much to lie to you. We trust that you've caught on to the general theme that there are many considerations that go into the slide count of any presentation that comes through the Buffalo 7 studio doors. Now that we've addressed that, we can give you a template to help you along your way.
If you've read any of our other storytelling blogs, you already know that every story – this includes your presentation – needs a beginning, middle and end. Let's break down a very basic structure, and accompanying slide count, for these three key sections.
Beginning
This is where you set the scene, pique the audience's interest, give them a clue as to what's in it for them, and establish common ground. It might look something like this:
Title slide: give your audience something exciting to look at, as they're waiting for the presentation to begin. One slide.
Agenda: lay out the journey they're about to go on, and why it will be worth their while. One slide.
Current situation: describe the landscape as it currently stands, making sure everyone is on the same page before you set off. No man left behind. One slide.
Middle
This is where we get into the real juicy bit of storytelling. And it's also where all hope you had of squeezing a definitive slide count out of us will come tumbling down.
A persuasive argument needs to acknowledge your audience's challenges, and propose a solution to each one of them. Your audience might have one challenge, they might have 50, which is where the ambiguity kicks back in. Each challenge needs its own slide, and each solution does too.
If your audience does have 50 challenges, try to find common themes between them, so you can address them as a cohesive group, all under one idea umbrella. Human beings find patterns comforting, so they'll appreciate the bundling, as well as the reduced slide count.
End
Appealing to emotion, by showing you have the answer to your audience's problems, is just one part of landing a persuasive argument. You also need to apply to logic and establish credibility. Again, this could take one slide, or it could take nine, but here is some general guidance:
Case studies: one case study per slide.
How it works: if the technology, service, or process you're proposing is simple, showing your audience how it works may only take one slide. However, if it's complicated, you'll need to break it into component parts and tell this story across multiple slides. Remember, it's about clarity and comprehension. It takes as many slides as it takes for the information to be processed.
About you: audiences don't care that much about how you were formed, or where your CEO worked before he came to be with you. Edit your company information down to what actually matters to them, and what will establish credibility in their eyes. If you've won awards that prove your innovations are the best in your field, show them the accolades. If the technology partner you work with is exclusive to you, let them know. The most effective 'About us' sections are one or two slides at the most. Avoid the company timeline, at all costs.
To close, you're going to want to sum your key points up in one slide. Just a gentle reminder of the immense benefits they will receive by working with you.
And finally, your end slide should be, as the name suggests, one slide with a powerful call to action. To find out more about how to leave a lasting impression on every audience you encounter, take a look at this article.
Even if you're still pulling your hair out, desperately grasping for a simple number, hopefully these guidelines have given you some food for thought.
And now we're going to complicate the already-fuzzy rules we've put in place.
At Buffalo 7, we never look at the number of slides.
Give a shit, that's what we say. Slide count doesn't mean a damn thing. Sometimes we spread one message across five slides, because that's how you get the animation to work seamlessly. Complicated navigation often requires duplicating slides, so that you don't confuse PowerPoint as to where action came from. In contrast, we can present really complicated messaging on just one slide by using animation builds to break up the story, instead of a series of slides. There are so many variables. All we're trying to say is, stop worrying yourself about slide count.
However, some things, to do with slide count, you should worry yourself about:
Bad advice
This is a call back to some of those other articles you likely stumbled across in your search. If you're basing your presentation on hitting exactly one minute per slide, you've already lost your audience and you're not even stood in front of them.
Are all ideas created equal? No. Does your audience care about everything you have to say in equal measure? No. Even if you've taken the "so what?" test, and all your messages have passed and are providing value to them, they're not going to appreciate you skipping over important parts of the solution because the clock is ticking.
Take time to explain the ideas with the greatest impact, and appreciate your audience's intelligence enough to assume they'll understand what an award means, without you describing it for a minute, just because the rule says so.
Do you need slides at all?
Pick your jaw up off the floor. Just because we create next-level presentations day in, day out, and we absolutely bloody love PowerPoint, doesn't mean we're going to lead you astray. Sometimes, you just don't need the support that slides bring.
Slides are not there to remind you, as presenter, what your key talking points are. If you're one of the – terrifyingly few – people who practice adequately ahead of a big presentation, you won't need your memory jogged anyway.
Slides are not there to tell the whole story for you. The slideshow is not the presentation. The words coming out of your mouth are what the audience came to hear. You are the star of your own presentation.
Before you start closing your laptop down in celebration, let's take a step back and talk about why you (probably) do need slides.
What are slides for, anyway?
When designed and animated correctly, slides enhance your spoken message so that it's easier to understand, easier to remember, and more persuasive. You and your slides are a team. There are some things that a visual can just do better than you can. Take, for example, a chart. You could spend half an hour painting a word picture of a chart you saw once. Or you could whack an impactful piece of data vis up on the screen and move on.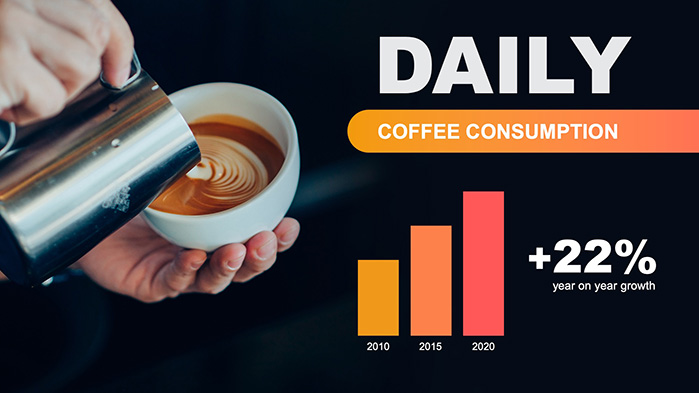 So, back to the original question you never even asked:
When might you not need slides?
If you only have five minutes to influence that desired change in the minds, hearts, and actions of your audience, an emotional and well-told story, spoken directly from your heart, without the dilution of technology or the fumbling of a slide clicker, could be the best way to get your message across. No distractions, no gimmicks, just authenticity.
In this instance, it wouldn't matter how many slides are in your presentation, they're never going to be more impactful than your honesty and vulnerability.
In this short amount of time, your audience is unlikely to suffer from information overload and forget any of your messages, so you don't need the slides for their ability to enhance memory. They're unlikely to lose the train of your narrative, so you don't need the slides as visual guidance. And if your story is told right, speaking to their challenges, and wrapped up in a situation that's personal to them, you won't need the persuasive powers of PowerPoint either.
But, nine times out of ten, a PowerPoint can only better your spoken messaging. Fact.
Extra time means extra slides
And not just because of the extra ideas. If you've been asked to speak for a long time, firstly ask yourself if it's really necessary. Can your audience concentrate for that long? Could the session be split into smaller chunks? Is it even going to be valuable for them? Do you have that many relevant ideas?
If it turns out to be necessary, there are some extra slides you're going to want to add to your deck. Consider adding regular breaks (one slide per break), recaps (one slide per recap), even quizzes (one slide per question-answer combo) to keep your audience engaged, check understanding, and give them a chance to stretch their legs.
And, with the freedom of time, comes the opportunity to use other people's voices to enhance your own. Consider adding relevant quotes, audio clips, or videos from recognisable people who support your message. Of course, you could animate these elements onto your slide with a click, but if you're not that confident using PowerPoint, creating a new slide for each is an easier option.
When we're deciding what the most impactful way to tell a client's story is, we bring brilliant minds from each department together to throw ideas around, consider workarounds for each limitation, and push ourselves to deliver the best solution for each client. And not once do we say "But is that the right number of slides?"