As PowerPoint specialists we know that every speaker's presentation anxiety is at its peak prior to kicking off their presentation. It's natural and to be expected. No amount of practice, prep or research will prepare you for the response you get from your audience. But on the other side of the coin, your audience are also likely to be anxious.
The best presentation openers
Your audience may have an idea of what you're going to talk about, but they won't know if you have any surprises for them – and that's what will keep them on edge as you begin your presentation.
You have the perfect opportunity to make a powerful impression on your audience here, but you need recognise that you have but a few short minutes in which to do so. Your opening comments are a crucial for establishing a connection with your audience. This is your opportunity to set the tone and establish an agenda for the rest of your presentation.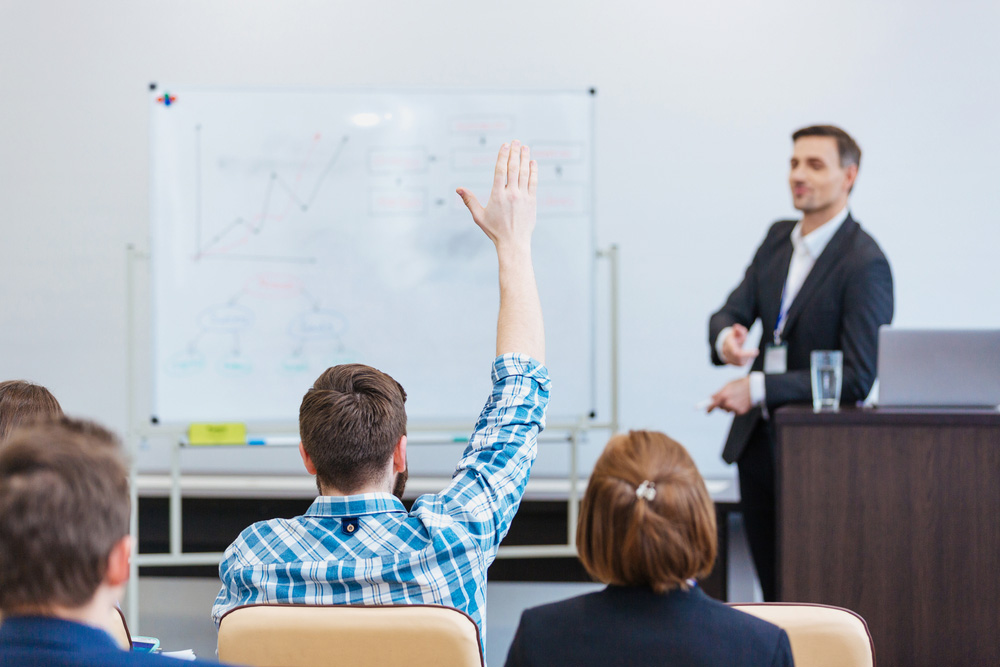 Here are 5 approaches for presentation openers that will draw listeners in and help you to hold audience engagement.
1. A question
Asking the audience a relevant question can be a compelling presentation opener. When they respond, you've got a chance to lay out the purpose of your presentation, along with your main points.
2. A reference
Refer back to something your audience will know about, and that is relevant to them. It might be a flashpoint in their industry, or something of wider cultural significance. This provides the opportunity to establish context and set out your points, connecting them to a wider picture.
3. A quote
Old clichés won't do your credibility any favours, but use of relevant quotes can prove a smooth and impressive way to open your presentation. Find something that supports your points and helps set the tone for what is to follow.
4. Drama
Your presentation should be an exercise in storyteling, not a list of facts and figures delivered passively. Drama is what drives the plot of any narrative, regardless of medium – so try stimulating your audience with a dramatic that grabs their attention and gets them invested in your story.
5. Humour
Using jokes and adding humour to your presentation can help you gain affinity with your audience. You might want to consider using a funny quote or even a dictionary definition. Add in a story later down and you should have them hooked.
The start of your presentation should be crafted to suit the audience, the topic and the tone that you want to deliver. A great beginning can often set you up perfectly for all that follows on.
Now that you've got some solid ideas down for presentation openers, have you thought about how to close your talk? Here are some tips on how to finish with the best call to action possible.